Our Story
We the Women is in search of real change. We believe we can and should empower other women to build a new approach. Women, women-identifying and non-binary folks can represent the rights of women in our country and when we bring our perspective to the forefront - it can be a catalyst for that change. Feminism also is not exclusive to women and for the purposes of this project, we see feminism as "organized activity on behalf of women's rights and interests." (Merriam-Webster dictionary).
Designers and organizers, Michele Cooper and Kelly Holohan, asked women designers to contribute their talents in the form of poster designs. Each designer's unique perspective is represented in the collection and is a response to the attacks on women's rights.
Feminism has never been about getting a job for one woman. It's about making life more fair for women everywhere. It's not about a piece of the existing pie; there are too many of us for that. It's about baking a new pie.
The existence of women's rights has consistently been ignored or threatened. Consider the Constitutional road blocks we have encountered. From 1868 with the exclusion of women from the 14th Amendment as it pertains to voting rights to the 1972 Equal Rights Amendment which is still waiting to be officially ratified by three states. Women's rights continue to be under attack as evidenced by the surfacing of the #MeToo movement, gender inequality and sexual harassment in the workplace, legislative and legal pressure to diminish our reproductive rights, efforts to defund Planned Parenthood, and the placement of a Supreme Court Justice with a history of lying and an on-the-record interest to overturn Roe vs. Wade — not to mention sexual harassment accusations from multiple women and no sign of the GOP standing in his way.
On the political and legislative landscape, the feminist perspective is unique and important. But, sadly, while we are consistently breaking barriers and stereotypes, we are still in the minority in the political arena and that won't protect us from any of the issues already stated.
This year a record number of women (42) were elected to Congress. In 2019, 127 (106D, 21R) women hold seats in the United States Congress, comprising 23.7% of the 535 members; 25 women (25%) serve in the U.S. Senate, and 102 women (23.4%) serve in the U.S. House of Representatives.1
Some significant strides were also made for transgender candidates last year. Christine Hallquist, was the first transgender candidate to be nominated for a governorship by a major party and Gerri Cannon and Lisa Bunker became New Hampshire's first openly transgender legislators.
There is a new movement and energy to change the gender inequality issue in American law and legislation. It is happening in campaigns from the local level all the way to Congress. Women need to be represented and heard in our legislatures and our rights must be protected.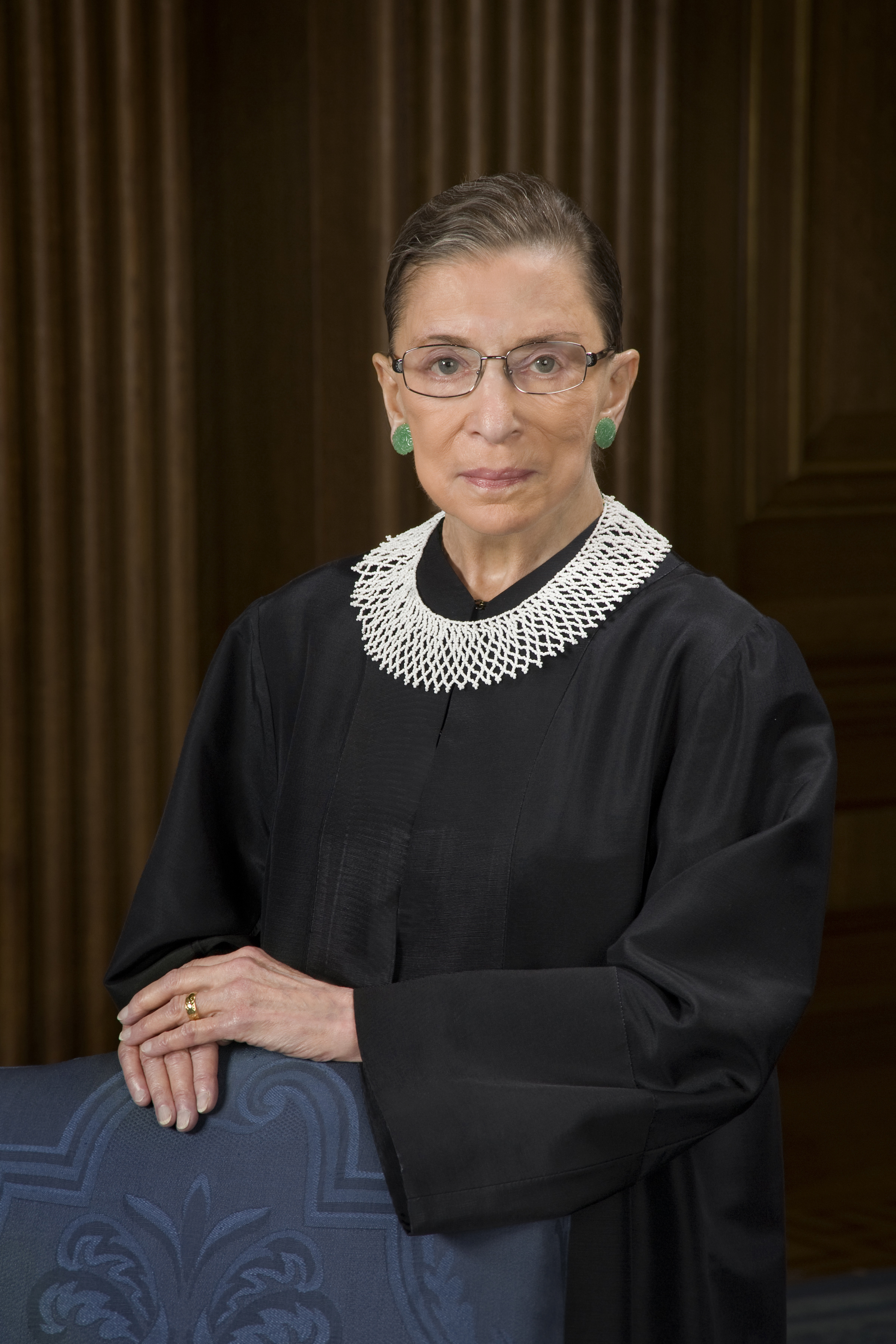 When I'm sometimes asked when will there be enough [women on the Supreme Court] and I say, 'When there are nine,' people are shocked. But there'd been nine men, and nobody's ever raised a question about that.
What better way to raise awareness and build platforms around women's rights than through our visual voices. We, as a group of women, non-binary and women-identifying designers, can create visually compelling images that represent this new movement. As Steinem referenced, this is our "new pie".
1 Rutgers Eagleton Institute of Politics, Center for American Women and Politics (CAWP). http://www.cawp.rutgers.edu/women-us-congress-2019